Better measurements. Better lenses. Better vision. Thanks to the i.Profiler® plus for more exact eye measurements, and i.Scription® technology for better lens performance, we can now measure your vision up to 25 times more precisely and create lenses to perform at those specifications. What this means for you is sharper, clearer vision with more vibrant colors. Today's technology will amaze you. It's time for your new high-tech eye exam.


iProfiler Plus®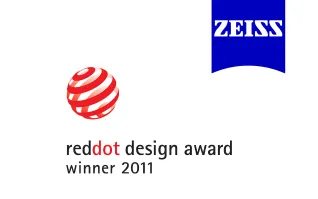 The i.Profilerplus offers a variety of diagnostic capabilities that are invaluable tools in a variety of clinical applications: evaluating the complete refractive status of the eye, including low- and high-order wavefront aberrations; fitting soft and rigid contact lenses; monitoring ocular disease processes; and managing or co-managing refractive and surgical interventions. Ocular wavefront data captured by the i.Profilerplus is also used to calculate an i.Scription, which is a wavefront-guided spectacle correction that offers enhanced visual performance over a range of viewing conditions.
---
iScription®
See more with i.Scription® by ZEISS.
i.Scription® is a revolutionary new technology by ZEISS that determines the unique requirements of your eyes with far greater precision than standard methods, resulting in eyeglass lenses more attuned to your vision needs than any other lenses available today.
The i.Scription difference begins with the eye exam. With i.Scription, your doctor examines your pupil under multiple lighting conditions, and can detect even the smallest impediments to achieving optimal vision. The result is a more precise prescription and ZEISS customized lenses that can give you the best possible vision.
---
iTerminal®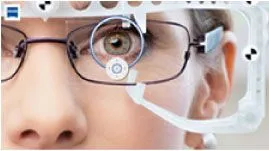 Your face and your frames affect your vision. See how technology by ZEISS brings it all together.
Proper lens placement within your chosen frames is as important as an accurate prescription. Proper lens positioning minimizes headaches, incorrect body posture, and eye strain. Many details need to be taken into account, such as the distance between the eyes and pupils, the proportions of the face, the tilt and wrap of the frames, and even posture, to accurately position the lenses within the frames. Without these measurements, up to 40% of valuable visual acuity can be lost. This is important for single vision lenses and especially important for progressive lenses.
With the i.Terminal 2 by ZEISS, all of the necessary measurements are captures in only 60 seconds—to a precision of 1/10th of a millimeter--to create lenses made for your unique features. Lenses that are precisely personalized for your face, frame, and prescription will provide you with:
Better fitting lenses
Optimum vision
Reduced eye strain
Your vision challenges are unique and the solution should be too. ZEISS precision lenses precisely personalized for more relaxed vision.